IBM Electronic Media Management System (EMMS)
Five years prior to the introduction of the iPod and iTunes in the US, IBM in conjunction with the then 5 major music labels had a full end-to-end ecosystem for the secure preparation, delivery, and sale of digital music that was live and in production in Japan. That system was based on the IBM Electronic Media Management System (EMMS).
A great video (in Japanese) of a branded EMMS system that was live and in production in Japan prior to the introduction of the iPad and iTunes.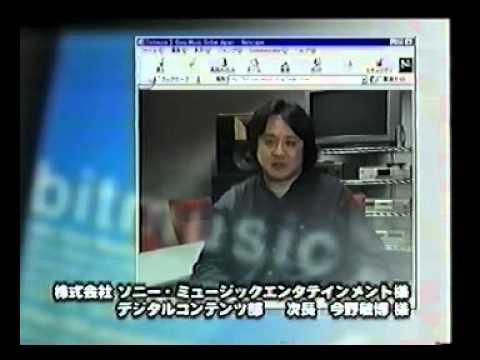 / Great interview with previous Sony CEO ,"Sony CEO on the Wii, iPhone, and How Sony Almost Beat the iPod".

...The TV host reminded Stringer that Sony had its own version of iPod in the works before Apple did.
The Sony chairman explained, "In 1997 we were working with IBM on electronic music distribution
and could have put this out five years earlier [than iPod]. But we couldn't get our people to understand
software. And we are a music company. They saw digital media, panicked and didn't like it."....
This is the 02/1999 original press release for EMMS:

MAJOR RECORD COMPANIES AND IBM ANNOUNCE TRIAL TO TEST NEW DIGITAL DISTRIBUTION SYSTEM
Test Marks First Time Full-Length Albums Can Be Quickly Downloaded to Consumers' Homes With Protection From Piracy
Additional EMMS press releases and news articles (NOTE: List is not exhaustive nor in chronological order)
IBM and Sony Show First Results of Collaboration with Electronic Music Distribution (4/15/1999)
IBM and Sony to Collaborate on Copyright Management Technologies for Digital Music Content (4/15/1999)
New York Times THE MEDIA BUSINESS; Sony and I.B.M. Create Alliance On Delivering Music Over Net (4/16/1999)
BMG Entertainment Plans Adoption of IBM Technology For Commercial Roll-Out of Electronic Music Distribution to Consumers (4/6/2000)
IBM Digital Management Software Chosen by Toshiba for New Music Portal in Japan (2/20/2001)
IBM Showcases Electronic Music Distribution on GRAMMY.com (2/20/2001)
RealNetworks backs IBM digital music system (4/12/1999)
MusicMatch and IBM Provide Complete Path for Digital Music Distribution (11/14/2000)
Oasis Teams With Spero Communications Using IBM's Digital Media Technology For New Album Launch (6/2/2002)
IBM, Philips and Telematica Institute join forces on Secure Electronic Content Delivery research (10/10/2002)
IBM Named Digital Content Management Company of the Year by Frost & Sullivan (1/17/2003)

A good EMMS V2-1 Solution Overview Brochure.
An interesting promotion done with London Sunday Times "UK rocks BigTime with digital media superdistribution from IBM"